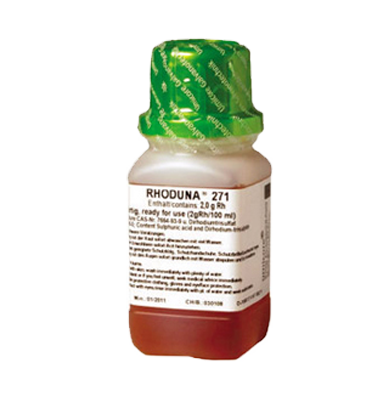 Rhoduna 271 is used in Pencil plating, which is a special type of brush plating with which small area elements of parts are selectively rhodium plated by means of direct current through a wiping touch with a tip soaked with the respective rhodium bath. It is distinguished by its high coveing power and plating speed. Mostly layer thickness of 0.1 – 0.2 µm are applied, coatings can also be made upto 1µm/
Abrasion resistant, light and bright coatings.
Operating temperature 20⁰C to 40⁰C.
Depsotontion speed up to 0.2µm/min.
Ready for use with 2g Rh/100 ml.
High covering power.
CONTACT US
Schedule Meeting