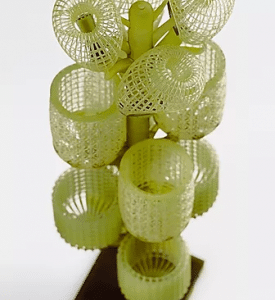 EVERES WAX LIKE, resin with a wax like burn-out cycle.
High resolution resin which stands out for a reduced-to-inexistent ash residue during the burning phase, suitable for direct casting in jewelry. With a high reticulation speed and an excellent surface finishing, EVERES WAX LIKE has been designed to create models that require exceptional detail resolution, as well as to perform click-setting technique on stones down to 1 mm diameter.
Compatibility : EVERES ZERO, EVERES UNO
Suitable for : direct casting, lost wax casting.
Advantages : high resolution, low thermal expansion, wax burnout.
CONTACT US
Schedule Meeting