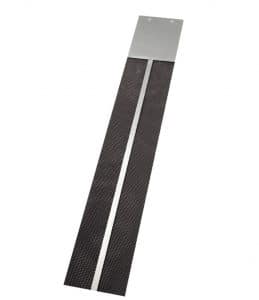 Optimal results with perfect price/performance ratio
Mixed metal oxide anodes (MMO) are dimensionally stable and suitable for a wide range of applications. The electrolytes can be alkaline-cyanide to strongly acidic.
MMO anodes persuade with a perfect price/performance ratio. They have a low oxygen overvoltage compared to other electrocatalytical surfaces. This results in less energy and minimized organic additive consumption. Customers benefit from significantly prolonged lifespans of the electrolyte.
A wide range of anode shapes is possible. Therefore, they can be optimally adapted to the design of the components, which shall be plated.
Due to their electrochemical characteristics the anodes are well suited in electroplating for metal deposition out of sensitive electrolytes and for water treatment.
Advantages
High current densities possible.
Improved performance, prolonged lifetime of electrolytes.
Uniform layer thickness distribution.
No anode sludge, no anode maintenance.
Applications
Metal deposition out of sensitive electrolytes.
Water treatment.
Our Products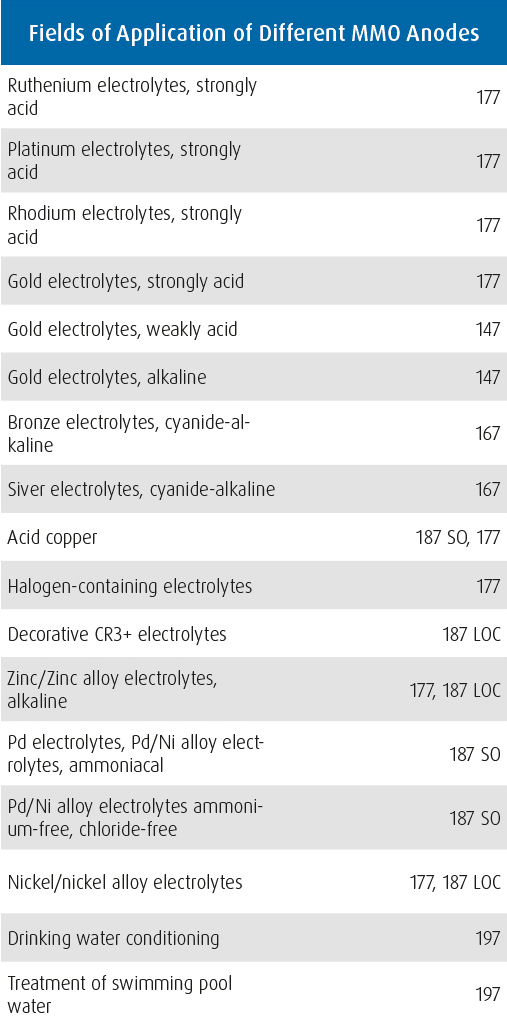 CONTACT US
Schedule Meeting